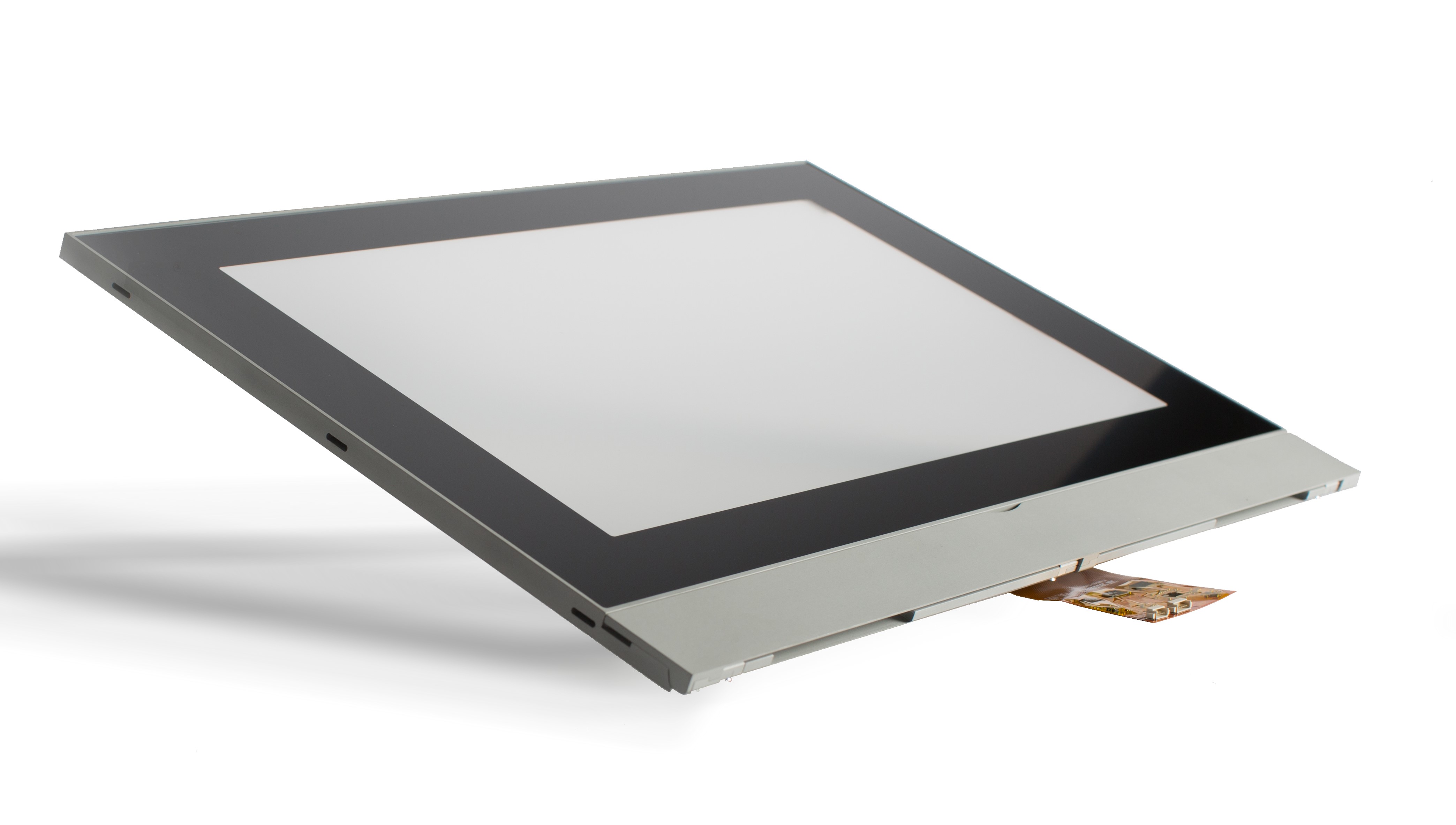 TOUCHSCREEN SYSTEMS FOR EVERY NEED
GRAFOS STEEL CREATES CUSTOM MADE FLEXIBLE AND VERSATILE SOLUTIONS
For Grafos Steel, touchscreen technology is a fast-growing field that makes it possible to complete the company's range of solutions for aluminum and stainless steel HMI control panels and surfaces. After the first successful tests in this sector, Grafos Steel now owns all the machinery and the know-how to design and manufacture even the most demanding touchscreen products. 
The development of a wide range of features ensures reliability and durability. It is also always possible to embed, modify and integrate our standard products in order to create custom made solutions for every client. As an example, all of the realizations can be completed with silicon ring sealings and protection films for the integration of any touchscreen and display.
Thanks to the inclusion of the new touch screens and front metal panels, Grafos Steel is the ultimate and flexible supplier for every tactile control surface.
Browsee the gallery to look at some sample products – click here
Features:
Integration of PCAP (Projective Capacitive Touch Screen) and resistive touchscreens (four and five wires) with internal metal supports

All touchscreen dimensions available, from 5'' up to 24'' and more, both normal and wide versions 

Supply and integration of touchscreen surfaces.

Tactile sensors lamination on glasses and panels

Air or optical bonding of display LCD touchscreens within the cleanroom

Production of custom-designed control panels featuring silkscreen printed front surface and metal supports.

Integration and assembly of displays in outsourcing

Client assistance for the development and creation of custom made solutions. Each procedure is set in order to deliver maximum quality and reliability. Specific adjustments and integrations are always possible. 

Both internal design by Grafos Steel and co-design with the customer are always possible. Once a project is completed all the documentation and executive files are provided.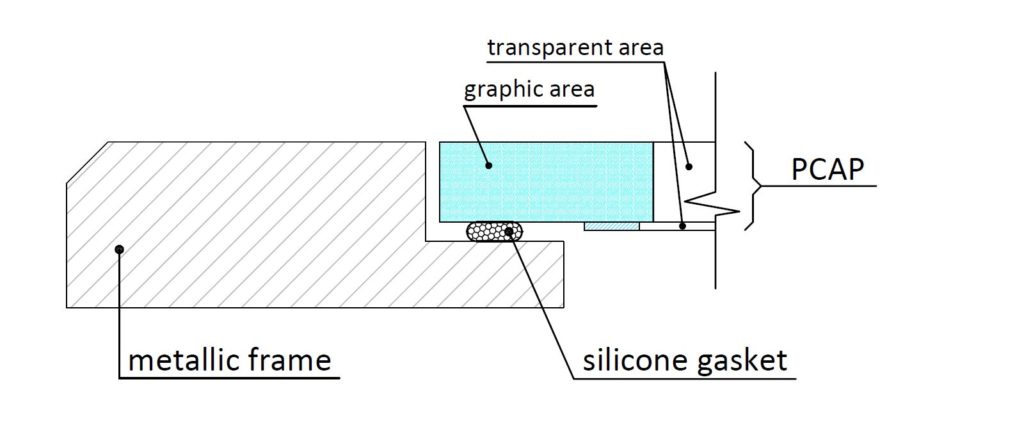 Front mounting (Smart-Phone-Style) PCAP touchscreen integration

2. Rear Mounting, resistive and PCAP touchscreens rear mounting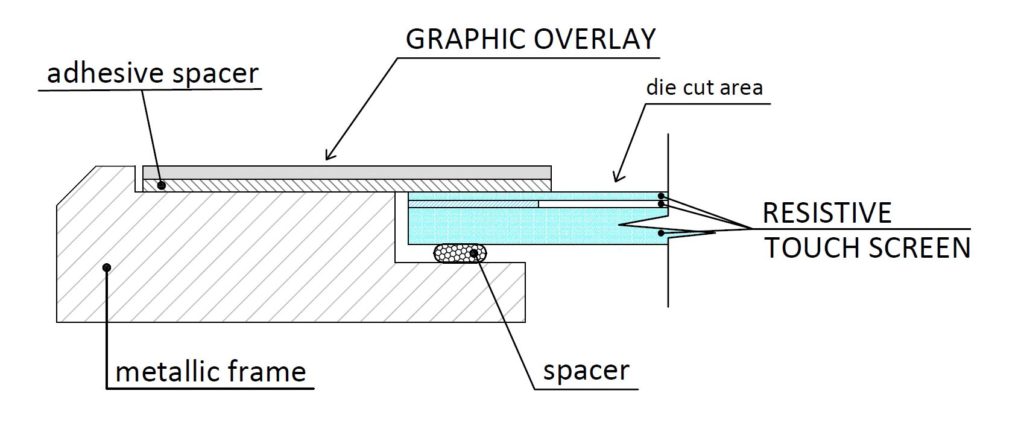 3. TOUCH WINDOWS; integration of a resisitive touchscreen featuring a silkscreen printed frame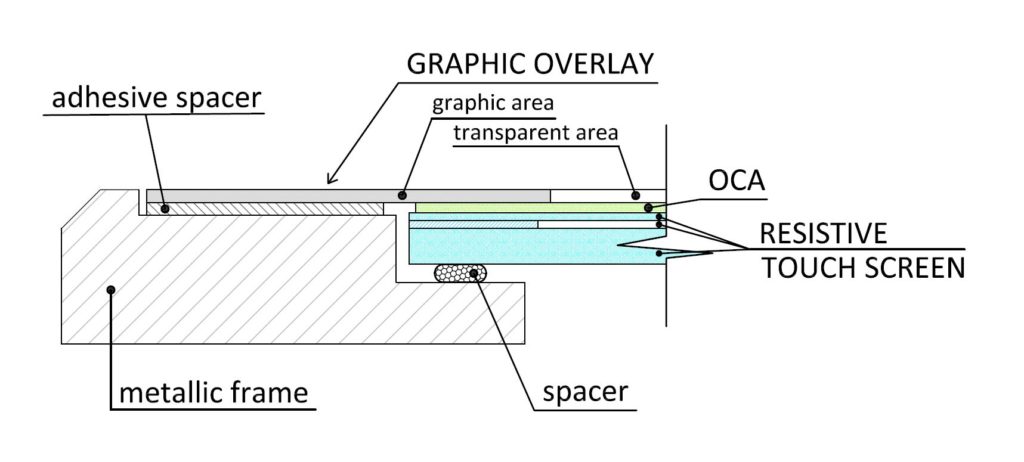 4. TRUE FLAT; integration of a resistive touchscreen featuring a silkscreen printed panel. The trasparent part is joined to the touchscreen using OCA bonding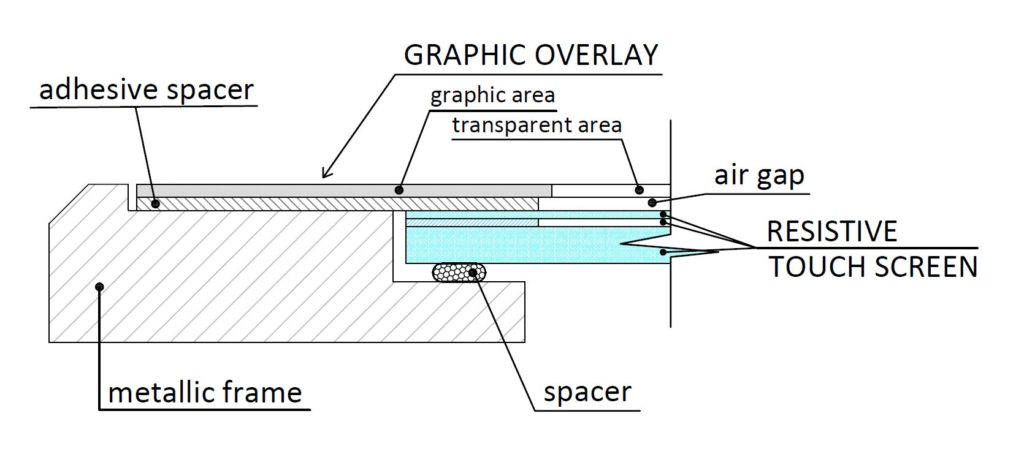 5. FLOATING PET; integration of a resistive touchscreen featuring a silkscreen printed front panel. The trasparent part is not glued to the touchscreen