THE BEST METAL CASES AND CHASSIS
A COMPLETE SOLUTION, FROM THE PROJECT TO THE FINAL PRODUCT
Thanks to the acquisition of a new company specialized in the manufacturing of cases and chassis for the housing of keyboards and control panels, Grafos Steel is now able to provide a comprehensive range of solutions for all metal hardware needs. This last puzzle piece makes it possible to deliver complete HMI systems, covering every single product manufactured from each client's specs.
The extensive array of custom options now goes from the design of every single keyboard to the supply of finished and fully assembled products, featuring the most efficient and flexible metalwork. 
Every chassis, case, box, and housing can be made in iron, steel or aluminum, painted or powder-coated, galvanized, nickel-plated,  completed with silkscreen printing, polycarbonate and polyester inserts, and all kind of pins and spacers.
Features
High-quality industrial metalwork

Complete in house processing 

All types of works on of all metal sheets and components

Metal sheets bending and shaping

Silkscreen printed plates

Silkscreen print on metal parts

All kinds of cases and chassis, boxes and housing for hardware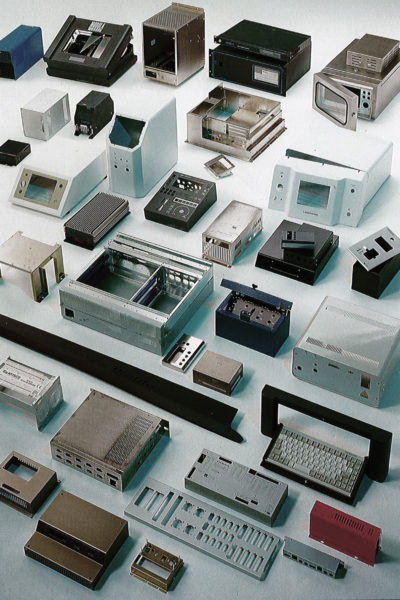 The range of services includes
The manufacturing of custom made cases and chassis
And all the respective individual support devices